Everywhere you look, families are going on holiday. It's the time of year that most of us plan our summer vacations. Caregivers are no exception! And more than anyone else, they deserve and need a change of pace, recharging their batteries and getting a respite from their ongoing responsibilities. This is not a frivolity; it is a necessity for caregivers to retain their health and energy for the tasks at hand.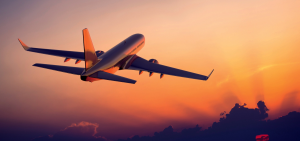 Here are some facts to ponder:
The University of Pittsburgh's Mind-Body Center reports that people who took a vacation had fewer negative emotions and less depression. They were typically happier in their lives!
The Framingham Heart study also revealed that men who took vacations tended to live longer.
What is a Caregiver To Do?
The first step is to give yourself PERMISSION to actually have that much-needed break. There is help available to make it work. Here are some suggestions:
Begin by planning your trip! Turn the dream into a reality by finding the destination and exploring the costs and benefits.
Part of the plan is to start deciding how to care for your loved one during your absence. You have a few choices. You can ask another family member to stay during your time away, place your loved one in a facility or contact Complete Care Strategies for a caregiver during your holiday. Many assisted-living facilities have a respite option and charge on a per diem basis. We caution about this option if you are dealing with dementia; this disruption can cause regression and anxiety with too many changes for a short time.
At-home respite care is a reasonable option! Use a reputable agency with skilled professionals overseeing care. Meet the caregivers who are available and inform them about your loved one's needs by filling out the appropriate medical information, cognitive information, medication list and contacts such as physicians and family members. Make sure that all legal documents are in the home, such as power of attorney designation, advanced directives and living will. Let your loved one know the plan and that you will be checking in with him or her.
Create a care plan and daily schedule. Complete Care Strategies provides a nurse to assist you in creating your own plan of care and daily schedule based upon your unique knowledge of your loved one.
Leave your loved one a note that expresses your love for them and your wishes. Leave a voicemail for them to hear over and over. Use a calendar to mark off each day that you are away and when you will return.
Once you have done your homework, give yourself permission to be gone. Self-care means that the bank of energy to care for your loved ones is being restored. If you are guilty, accept guilt as the norm of caregiving. Know that it will most probably be with you, but you don't need to live out of this emotion or make decisions based upon its cruel judgment.
Caregivers matter! We are human beings with a finite amount of energy who require the same fuel of life as everyone else. Pay attention to your needs so that you have the capacity to provide the care that comes from a loving place that minimizes resentment. Everyone will benefit when you allow yourself to matter!
Complete Care Strategies provides the caregivers and strategies to help you make a vacation successful!
Beverly Bernstein Joie, MS, CMC
Complete Care Strategies