The compassionate caregivers at Complete Care Strategies provide in-home elderly care and support for disabled adults and children throughout the the Greater Philadelphia area, including the Main Line and Bucks, Chester, Delaware and Montgomery County.
How does Complete Care Strategies help with at home care?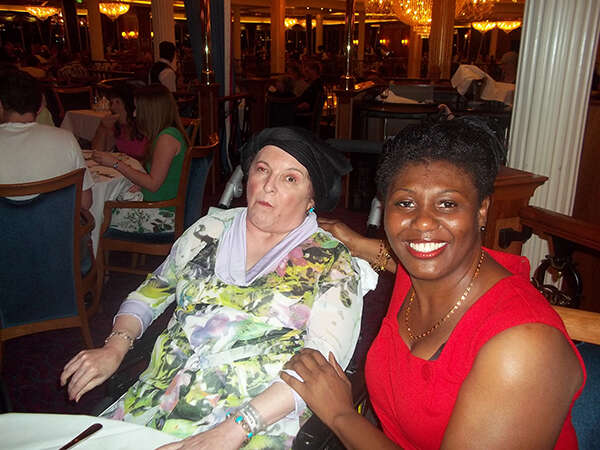 Complete Care Strategies is a distinctive non-medical in-home care company that provides the resources, guidance, and care to help clients live life to the fullest – either in their own home or in their senior living community.
First, our team of professional care managers and nurses will design a comprehensive, personalized Home Care plan that is tailored to meet the unique needs, values, goals and wishes of each individual. Then, our highly qualified and carefully selected caregivers will provide appropriate help and companionship.
By assisting with the tasks required to successfully live at home, we foster independence and provide strategies that allow for the optimal quality of life, as defined by the client and his or her family.
What Makes Complete Care Strategies Different?
A leader in our industry, we set a new standard for customized home caregiving services for seniors and adults and children with special needs. We offer unparalleled breadth, an integrated approach, and quality assurance in these critical areas:
Caregiver Duties
Our in home caregivers provide a wide array of services that help clients confront the changes and challenges of aging as well as other ongoing health issues. Ongoing monthly nursing supervision helps to assess the client's needs and supervise the caregiver. Services include:
Medication oversight
Meal preparation and shopping
Non medical in home care
Laundry services
Light housekeeping
Personal care (help with dressing, bathing, transferring, grooming)
Transportation
Disease-specific interventions for clients with dementia, Parkinson's disease, diabetes and MS
Follow-through with Physical Therapist's instructions.
Caregiver Selection
Our caregivers are intensively screened and fully bonded and insured. If we recommend them, you can count on them to be dependable, conscientious and compassionate. The process includes:
Thorough screening of prospective caregivers prior to the first interview
Criminal background check of all caregivers
Physical exam, including TB testing
Contact with and comprehensive interrogation of a minimum of two references
Bonding of all employees
Ongoing mandatory continuing education and onsite education and instruction
Continuous supervision of caregivers by our nursing staff.
Caregiver Scheduling
Our caregivers can provide the coverage you need when you need it – day, night, or round-the-clock:
Coverage for anywhere from 4 to 24 hours per day
Live-in care giving
Care for limited occasions or respite
Avoid Hospital Readmission with Home Care Assistance for Seniors
Hospital stays are not what they used to be and care coordination may seem overwhelming. Often, we are sent home too soon or unprepared for what lies ahead. Particularly among older people, the rates of readmission are one in five among Medicare recipients (Department of Health and Human Services).
According to the New England Journal of Medicine, The Medicare Payment Advisory Commission has reported that preventable readmissions might account for $12 billion per year in medical costs! None of us would choose to return to the hospital if we could have the support to avoid it.
Complete Care Strategies wants to curtail preventable readmissions. Our team of professional health providers has developed one of the most comprehensive transitional programs to support our clients and those caring for them. Our unique approach to non-medical home care integrates the skills of social workers and nurses to provide ongoing intervention during the 30 day period that is an ear mark of success in avoiding the revolving door from hospital to home and back again.
Another Complete Care Strategies Difference?
Flexibility and Innovation!
Care needs often change over time. Our professional staff is a phone call away to answer your questions and provide ongoing input, resources, coaching and support. And in the event that in-home care is no longer appropriate, we can help you identify alternative living communities and provide assistance with all aspects of the move. Whether you live in Philadelphia, or in a surrounding suburb, Complete Care Strategies, a state-licensed agency, stands ready to provide compassionate care.
For more information about senior care management or support for the chronically ill or disabled in the Philadelphia Suburbs, please call us at 610-265-4300 or fill out the form below. We are here to help.