BY:  Beverly Bernstein Joie, MS, CMC
President Elder Connections
We are always looking for ways to help our aging parents stay independent.  As health and cognitive status decline, we need all the help we can get.  Here are some websites offering unique assisting devices that can make a huge difference to the caregiver and cared for better senior care.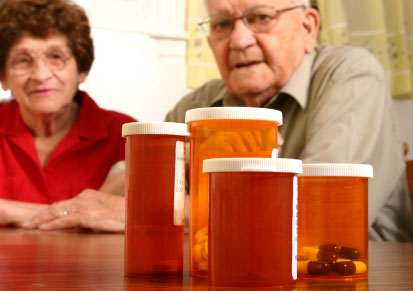 Medication management can make the difference between infirmity and independence.  Yet, many seniors lose the ability to take their medication properly.  A better senior care solution for seniors and their caregivers.  It's a cost effective remote monitoring tool.  Notification is provided via a phone, text or email communication to family and professional caregivers.  The cost is $ 30 per month and you can cancel at any time.  Check it out!
We connect to life through our senses – sight and hearing allow us to communicate and learn by accessing our world.  Often aging compromises these abilities.
The National Library Service is a free resource to help the elderly overcome the limitations of sight and hearing.  You can borrow books free-of-charge without going to the library.   Anyone certified by their physician to have limited mobility or sight issues can sign up.  They also provide special accessories to those with specific needs such as amplifiers for hearing loss, extension levers for those with dexterity issues, pillow speakers and remote control units for the bed-bound.  What a wonderful resource!
When a physician diagnoses Alzheimer's Disease, families and seniors face a life altering future.  This is one disease that many of us baby boomers fear.  Unfortunately, today there is no cure.  Thank goodness for the Alzheimer's Store.  This one-stop shop for assisting devices that can be useful to support families and their loved ones as they confront this formidable foe.  From safety management, falls, memory stimulation and incontinence issues, this store has solutions to many of the issues caregivers confront.
We look forward to sharing more information about websites you can use in your care giving role.