BY:  Beverly Bernstein Joie, MS, CMC
         President Elder Connections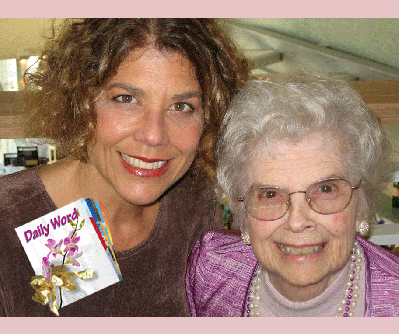 The Challenge of Being an Adult-Child
Caring for your parents who are no longer capable of making sound decisions can be difficult.  Perhaps you are like me and struggle to let go of those precious vintages of being a child.  And now, we are adopting a new role –  to protect, support, understand and intervene as a child-parent for the care of our aging parents.  So why do we as adult children avoid talking to our aging parents?
My Diary
These real life client stories highlight what is at stake when family members avoid speaking to their aging parents about their changing status and the support that they require to remain independent.
Loss in Judgment
Mr. Smith is a gentleman challenged by Frontotemporal Dementia.  One of the significant features of this disorder is the loss of inhibition and poor judgment.  Mr. Smith received a check that needed to be deposited into his bank account.  His son was too busy to deposit it in a timely fashion, so Mr. Smith decided to put the money in a high risk corporate bond against the advice of his accountant.  A short time later, the company holding the bond went bankrupt.  For all intensive purposes, the money was lost – $200,000.  Mr. Smith's  son cancelled home care services and is now allowing his father to live alone.
Paralyzed for Care
Mrs. Wood had a history of two hemorrhagic strokes.  She lived in a lovely apartment with a cleaning lady caring for her.  Mrs. Wood is paralyzed on the right side, is cognitively compromised, and has aphasia.  I visited her one day and discovered that her inability to walk had increased, she had lost bowel control, and her speech had worsened.  Her cleaning lady was no where to be seen and was unavailable by cell phone.  After 911 was called and she stabilized in the hospital, her sons decided that she should remain under the care of the cleaning lady because she liked the woman.
Steps for Better Senior Care
1.  During the holiday season when families are together, begin the conversation for care.
2.  Discuss with your aging parents about others whom they know and ask them how a specific situation should be handled.  Learn how your parents think about these issues especially when it is not directed about them.
3.  Discuss care planning issues when it is not a crisis.
4.  Designate a power of attorney for health care and finances.
5.  Learn about your parents'  finances and review with a trusted financial advisor.
6.  Contact a geriatric care manager to assess your situation and get a plan.
My Hope
As adult children care for our aging parents, the need for support continues to be an evolution.  Elder Connections wants to help you evolve with an essence of maturity, authenticity and self reliance.   The stakes are too high to avoid solutions for your peace of mind.